February 18, 2022
Posted by:

MasterAdmin

Category:

Investments
For many people, one of the most difficult tasks is to manage finances – especially when you have to do it manually. But there's a way out of this problem that involves using a good finance management app that lets you keep track of your expenses and monitor your bank account and budget easily.
In this post I am going to list some of the best Android apps that are easy to use and can help you handle your finances better. Whether you want to track your expenses and monthly budget, or invest your money wisely, these apps have it covered.
I will also provide links to download these apps for free. So, without further ado, let's get started.
30 Financial Hacks You Should Know 30 Financial Hacks You Should Know
If you can hack your tech life and airport travel, you can hack your finances as well. While… Read more
Monefy is a free Android app to track your income, expenses, bills, and savings. You can easily synchronize data using your Google Drive or Dropbox account. Monefy also provides you with a complete backup and export of personal finance data in a single click. Moreover, you can track your finances in multi-currencies if you want to do so.
Key features Track your income and expenses and set financial goals. Customizable categories to fit your needs. Simple UI for easy navigation. Keep a close eye on your expenses. Take control of recurring payments. Stay secure with password protection. My Finances
My Finances is the best android app for managing home budgets. It also comes up with a planned function that enables you to foresee your expenses. You can also use the repeated operations option to make your home budget management hassle-free. When you opt for the my finances app, you also get a chart option that helps you analyze your current and past transactions.
Key features Manage your income and expenses on a single platform. Set goals to manage your spending better. Set your monthly/yearly budget. Get reminders to keep your spending on track. Wallet
Wallet is a fantastic finance manager app to plan a whole month's budget and track your spending. The app provides you with insightful reports related to expenses. You also get easy-to-understand graphs and financial overviews about your bank accounts, credit & debit cards, and cash. Whenever you make transactions, it simultaneously gets synced with your bank accounts.
Key features Automatic bank updates. Track your financial progress by viewing your spending trends over time. Provide Insightful reports. Use widgets for quick status checks. Use the Income vs. Spending report to keep track of your cash flow. Money Manager
Money Manager simplifies managing personal finances to make it easy and simple for you. You can now easily track your transactions, generate spending reports and create a budget plan with just one click.
The app shows your expenses by a graph that lets you view your expense amount and make financial decisions quickly. You get a double-entry bookkeeping accounting system here by which you can efficiently manage your accounting.
Key features Budget and expense management function. Credit / Debit Card management function. Bookmarking feature. Transfer, direct debit, and recurrence feature. Goodbudget
Goodbudget is the perfect tool to help you manage your money and keep track of all those pesky expenses. It is based on an exclusive enveloping budgeting system used by your grandparents. The app checks your envelope from time to time to prevent you from overspending. Goodbudget monitors your cash flow by income vs. spending report. Moreover, Your data is automatically synced with multiple devices, i.e., Android, iPhone, and the web.
Key features Add and edit Accounts. You can easily visualize your data as tables or graphs, understanding your income and expenses in a better way. Search for transactions. Backup/restore function. Save precious time with smart payee and category suggestions. My Budget Book
With My Budget Book, you can keep track of your money more effectively and efficiently than ever before. You can create categories and subcategories to track your expenses conveniently. The app also lets you reconcile your expenses with your bank account statement. You also can create your template to make transaction entry better.
Key features You can manage multiple accounts and make transfers between them. You can protect your sensitive data with a password or fingerprint. Add receipts to your transactions to remember transaction details or reduce paper clutter. Reconcile your expenses with your bank statement. Money Lover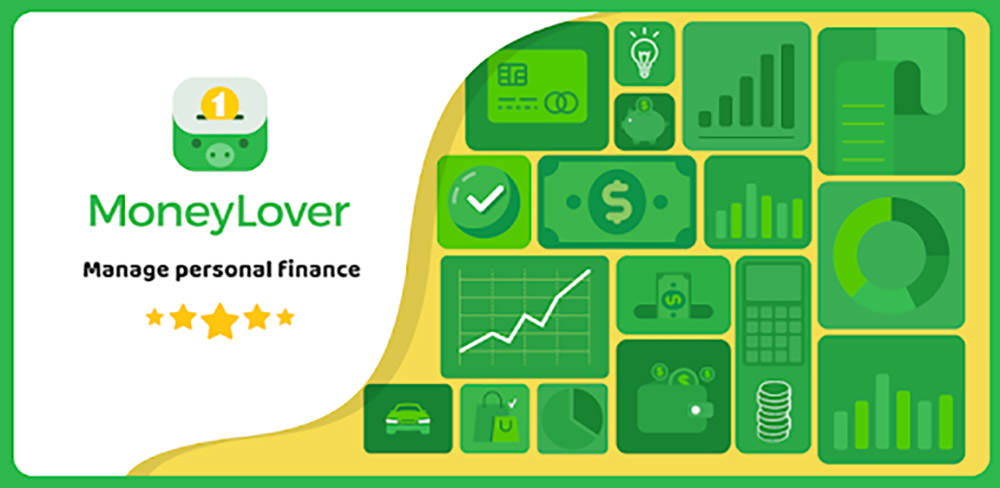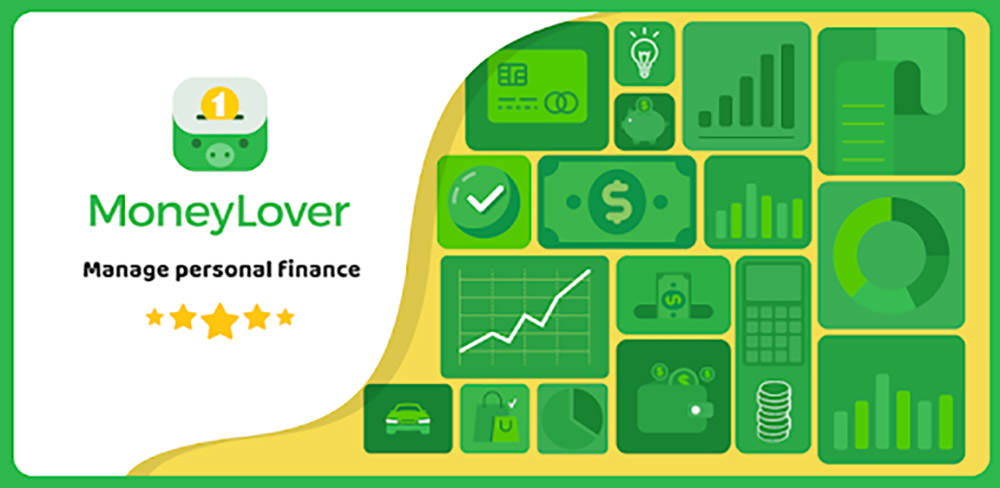 With My Budget Book, you can keep track of your money more effectively and efficiently than ever before. You can create categories and subcategories to track your expenses conveniently. The app also lets you reconcile your expenses with your bank account statement. You also can create your template to make transaction entry better.
Key features Split expense transactions. Create your templates to make transaction entry even more effortless. Send reminders to help you make pending payments on time. Unlimited financial plan & budgets. 1Money
If you are searching for a personal finance manager with a clean and simple UI, 1Money can be an ideal choice for you. You can add any transaction instantly with the advanced transaction feature. The app also provides you informative chart that shows you how your money is being spent. With the help of 1money, you can also keep an eye on the balances of your accounts and reach your financial goals quickly.
Key features You can import existing data or bank statements using the CSV import. Create a financial plan to pay off your debts. Link your bank account for automatic tracking. Transaction & expenditures tracking. Walnut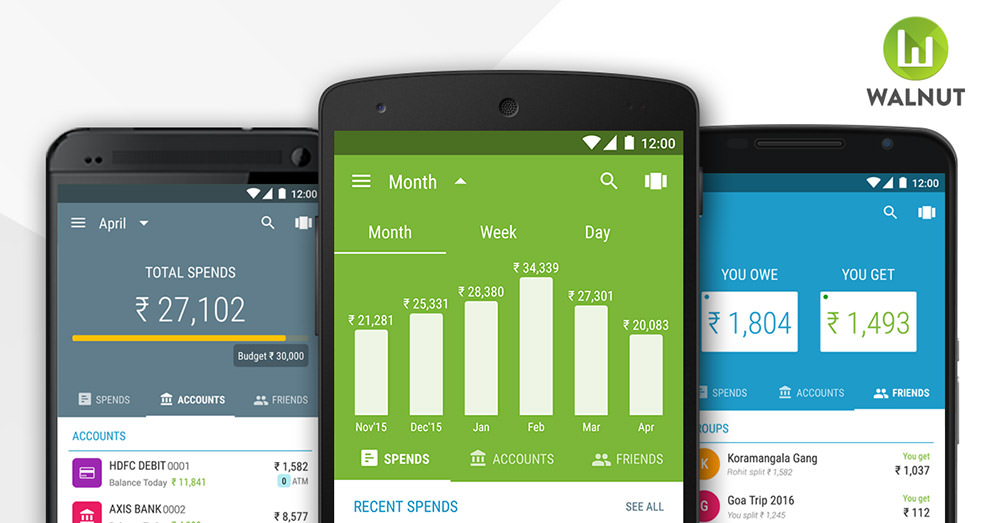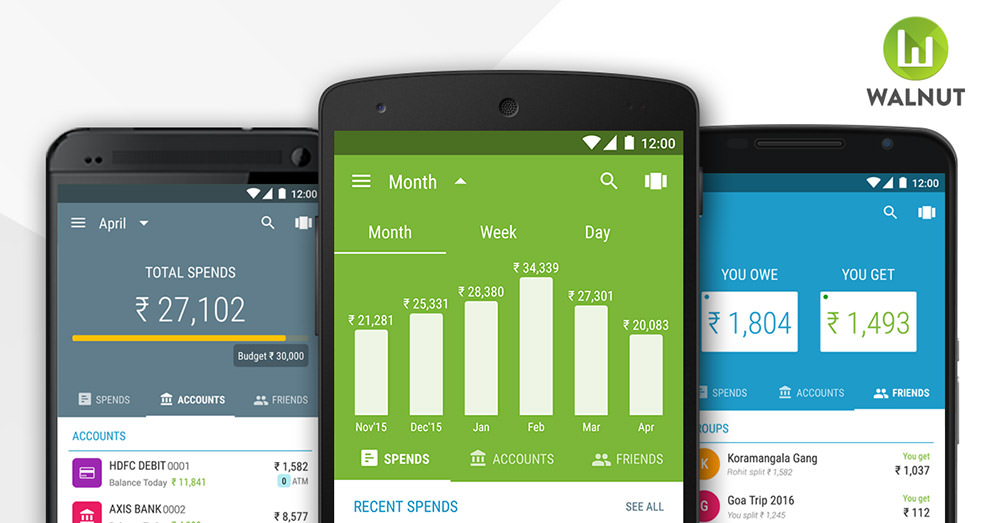 Walnut is the perfect money manager and daily expense tracker to help you stay on top of your monthly spending. The app lets you export your data and create expense reports in PDF and CSV format. One who uses the app can shop at any top brand and use Walnut 369 to buy now and pay later.
Key features All expenses at a glance- Banks Accounts, Credit Cards, Digital Wallets, etc. Keep track of credit card dues. Export your data and create expense reports in PDF & CSV format. Easily search for expenses, tags, or notes. Keep track of cab, movie, event bookings, and more. Spendee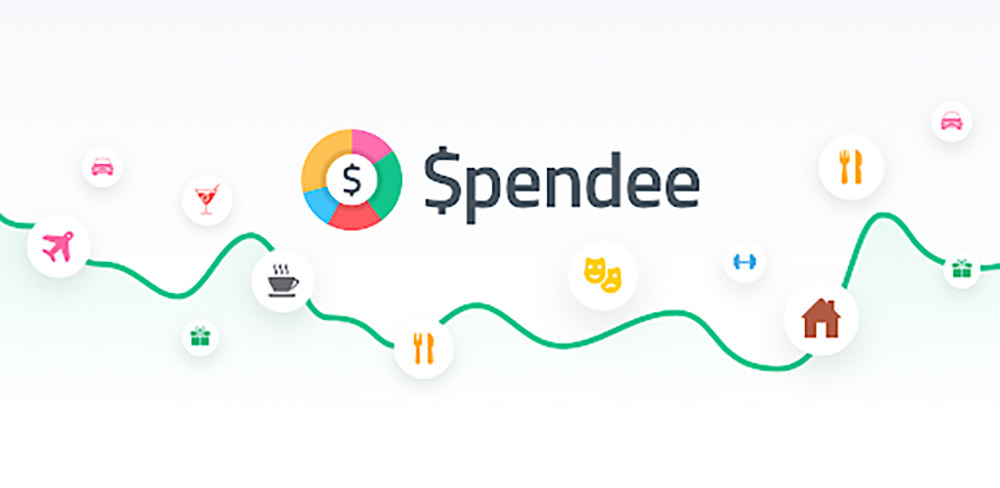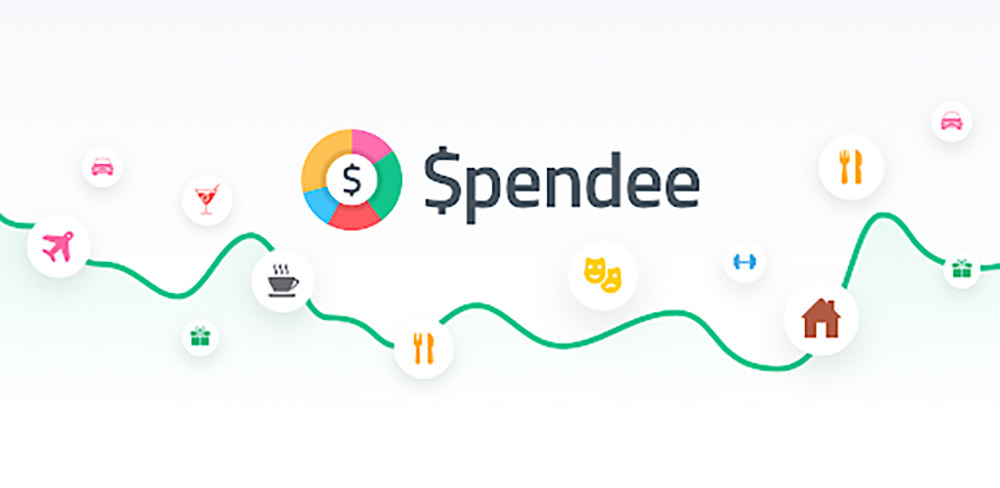 Spendee is a popular finance management app that more than 3 million people have already loved. You can see all your wealth in one place by connecting the app with your e-wallet, crypto wallet, and online banking. The app helps you optimize your spending by creating budgets. Your data gets automatically categorized, which you can see with the help of a simple infographic and easy-to-understand graph. Thus, you can save more money at the end of the month.
Key features Organize & analyze your expenses. Optimize your spending. See all of your money in a single place. Access your spending tracker easily with handy widgets. Track in multi-currencies. Final Take
Each android application listed above has unique features that make them ideal for managing personal finances. You can pick any of them based on your needs and preferences.
If you are looking for an app with a simple UI, 1Money or Walnut would be good options. If you want to track your credit card dues, then Spendee would be a better choice.
So go ahead and try out any of the apps and enjoy keeping track of your expenses in a hassle-free way.
The post 10 Best Android Apps For Personal Finances appeared first on Hongkiat.